22-11-23
EVENTS THIS WEEKEND!
This weekend Custom Made will be taking part in two fantastic fairs!
1. Indie Oxford Christmas Market at Tap Social Tap Room, Botley, Oxford. The wonderful event will take place on Saturday 25th.
CLICK HERE FOR THE INDIE OXFORD GIFT GUIDE AHEAD OF THE EVENT

2. The Hepworth Wakefield Festive Market, The Hepworth Gallery, Wakefield. The event takes place on Saturday 25th and Sunday 26th.
CLICK HERE FOR DETAILS OF THE EVENT
We hope to see you this weekend!

02-11-23
Our checkout has had a do-over :)
Not only can you pay with all major credit cards or Paypal, you can now pay with Google Pay, Apple Pay and Clearpay. With Clearpay you can spread your payments out. Click the pic below for info...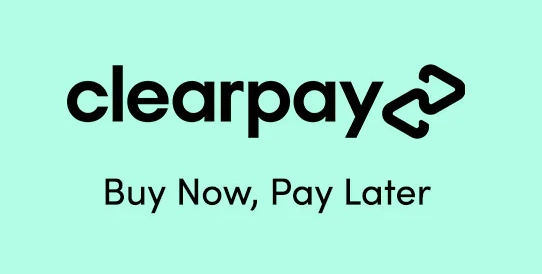 01-11-23
Its Official!
Our winter fair schedule is up!
Head over to our events page to see all the wonderful fairs we are taking part in this Christmas season CLICK HERE

23-08-23
New Custom Made Playlist!
OK...its been a while (8 months actually) but we are back with a new playlist. Its a wild mix of all the music I have been listening to in the studio lately. I hope you enjoy it!
Here is is...
CUSTOM MADE PLAYLIST AUGUST 23 // IVE OFFICIALLY LOST VISION

30-07-23
New In Store!
Our brand new Coral Mini Collection is now in store These beautiful new pieces are made from hand polished petroleum free cellulose acetate in a beautiful acid tortoiseshell mix which has a glass like finish. Choose from mini or statment earrings and, yes, of course we have a hair pin! Shop Coral RIGHT HERE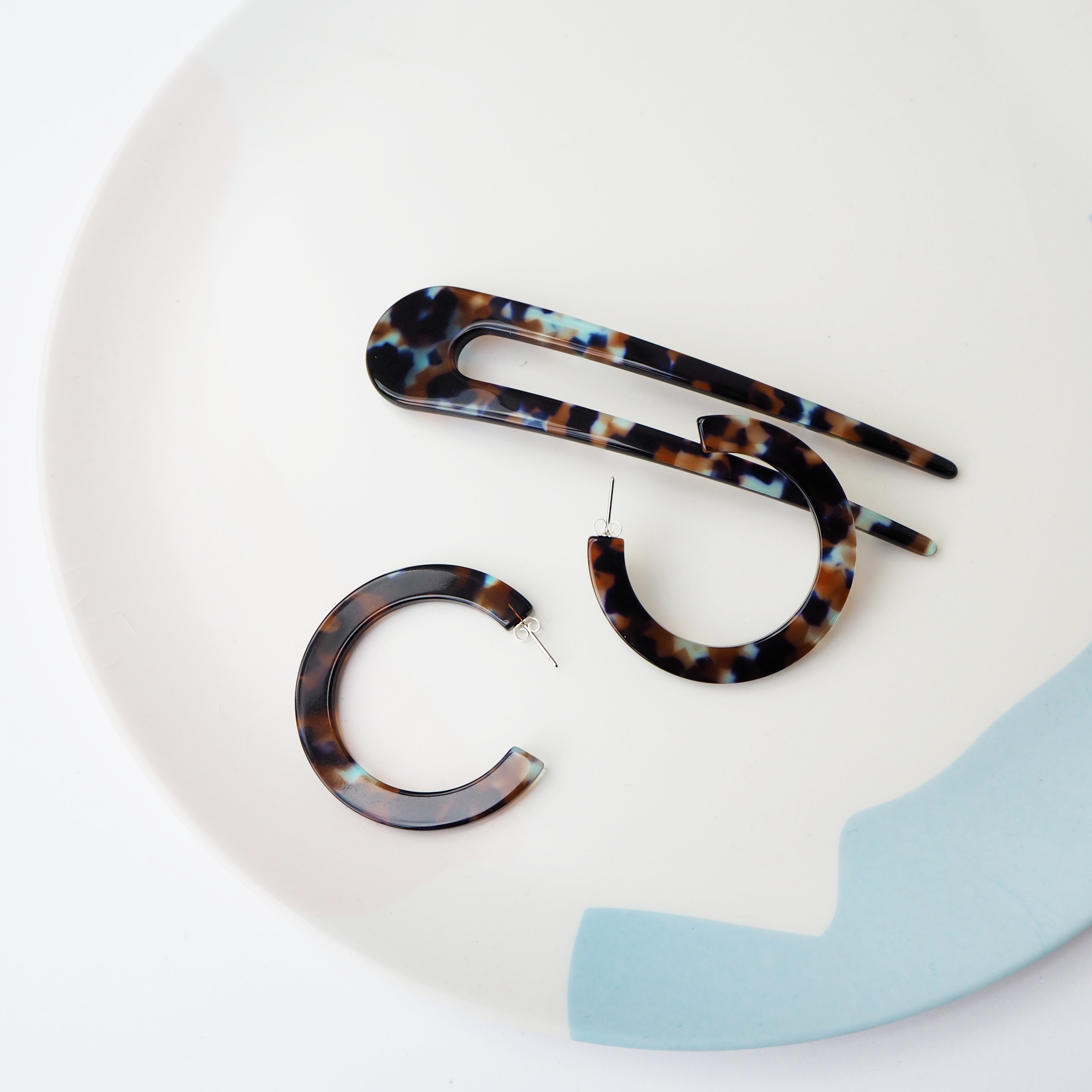 14-06-23
Brand New Mini Hair claws
We have some brand new mini hair claws in store. Just in time for the hot weather (got to keep your hair off your face right?) The Bia Mini Claw Set is perfect for just that. The set of two claws come in classic blonde tortoiseshell and a pretty marble. You can shop them RIGHT HERE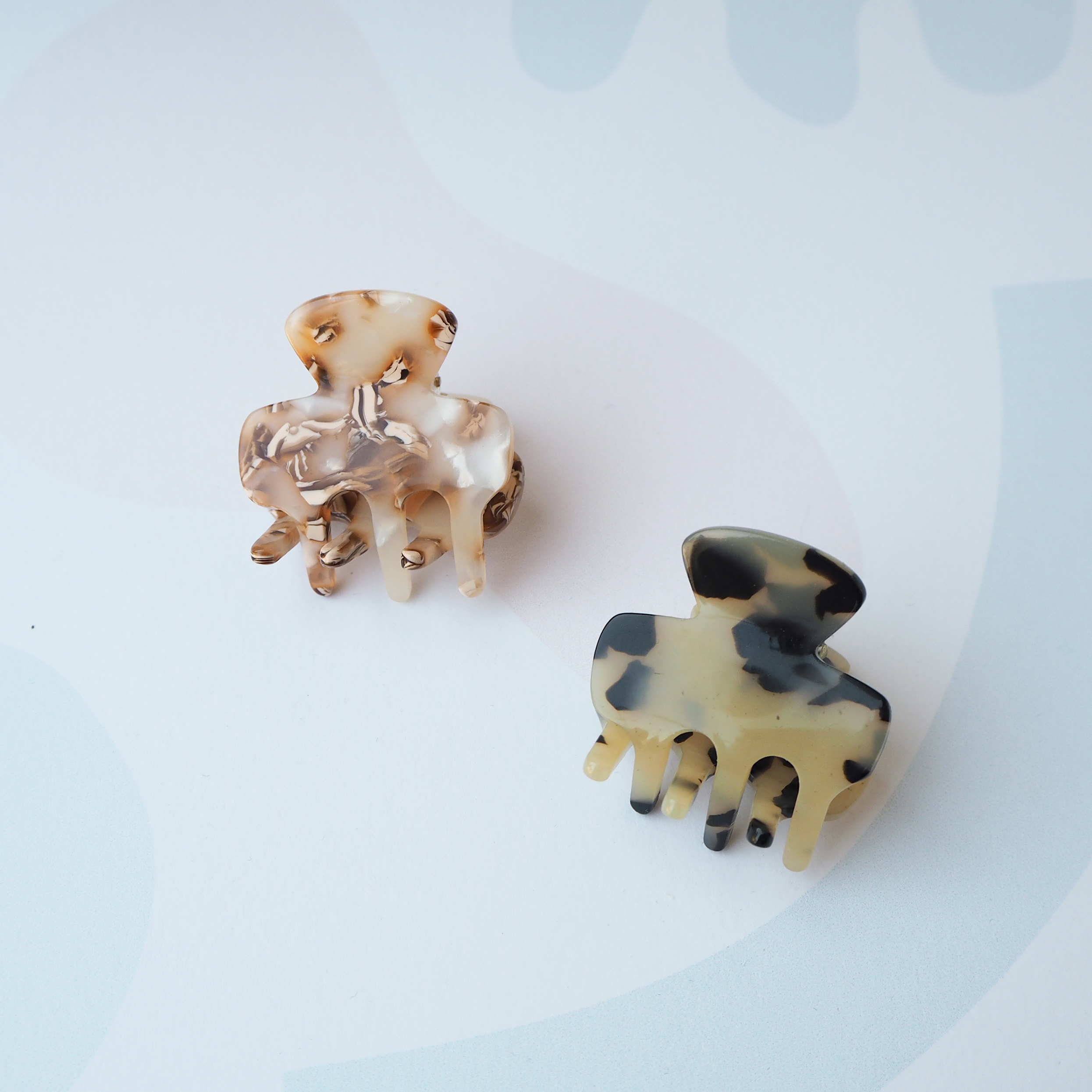 23-05-23
One off pieces
From time to time we love to add some one off or small run pieces that might not go into the main range (or sometimes they do!). For fun really, and to add some newness to the shop. We have a couple of rather sweet new floral pieces right now.
We have the brand new Minima Hoop Earrings Large and the very pretty Minima Studs. Both have £5 off for a limited time. Plus they are all in the Anna's Favourites edit so you can get a further 20% off with code ANNASFAVES right now...enjoy!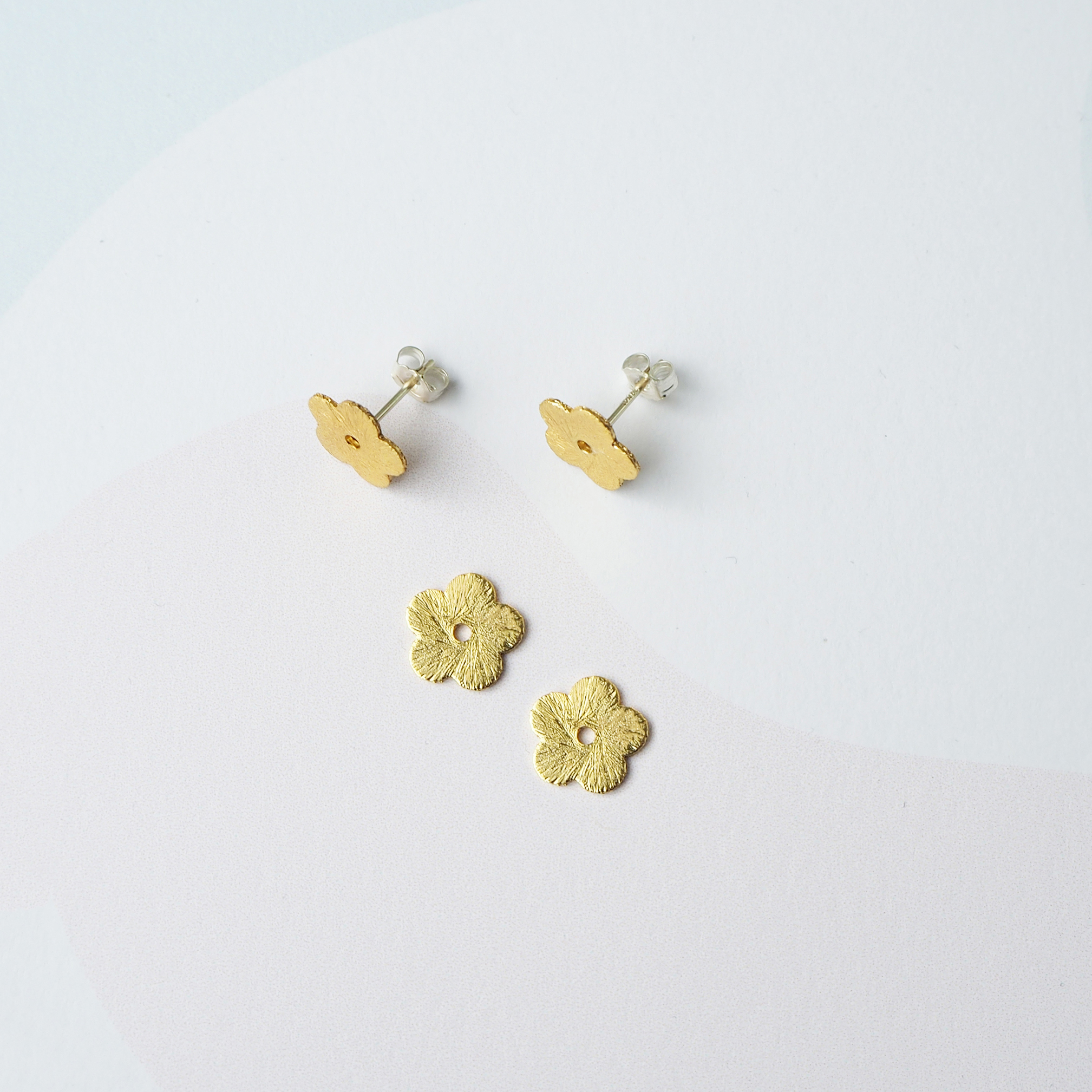 03-04-23
New Laurel Collection
We have added a brand new colourway to the range and its perfect for Spring Summer and beyond. Meet our new Laurel colourway. A beautiful mossy tortoiseshell mix. And we have introduced an super duper tiny hoop to the collection. The Laurel Super Mini Hoop Earring is the tiniest we have every had in the rage. They are the cutest!
Pictured: Laurel Round Hoop Earrings
Click HERE for the new Laurel Range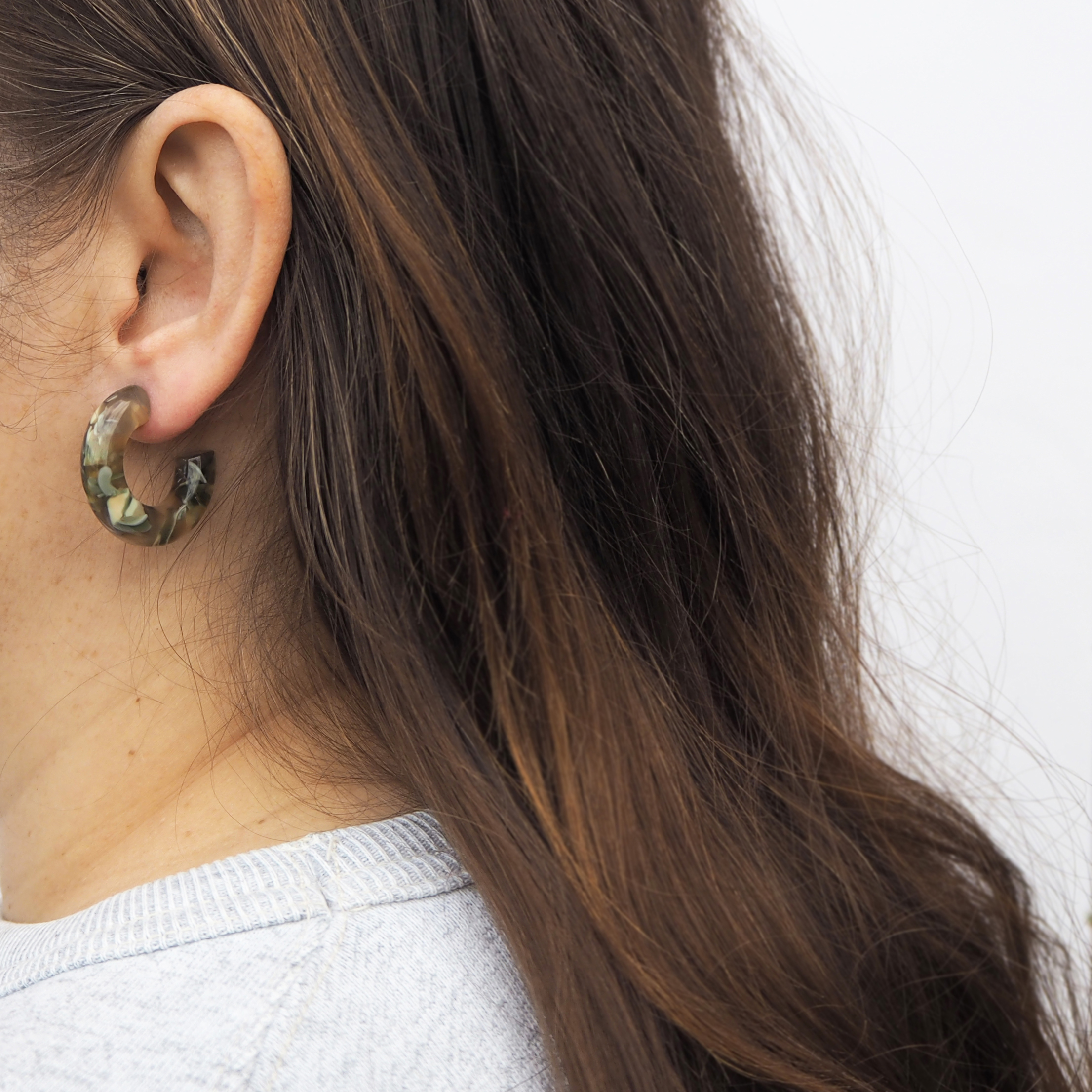 28-03-23
Custom Made in The Simple Things magazine
Super happy that our Honey Checker Hoop Earrings are in the April edition! Take a look at the magazine HERE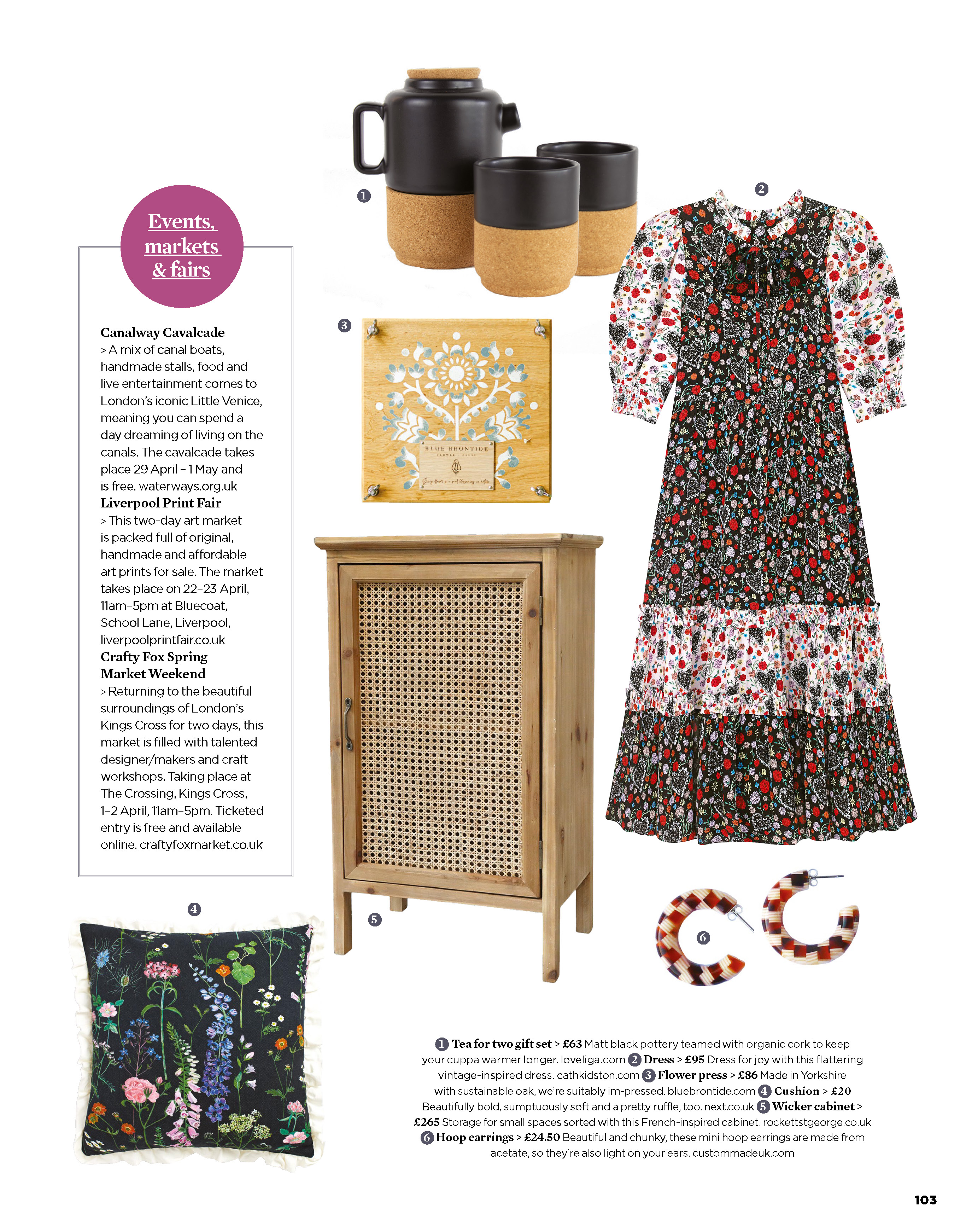 13-03-23
This Saturday!
Join us and lot sof other Oxford Indie businesses for the Indie Oxford Spring Fair. Taking place at Tap Social Tap room in Botley, it will be a great opportunity to do some shopping for Mothers Day with is on Sunday. Come along, shop, have a pizza and a lil drinkie! INFO HERE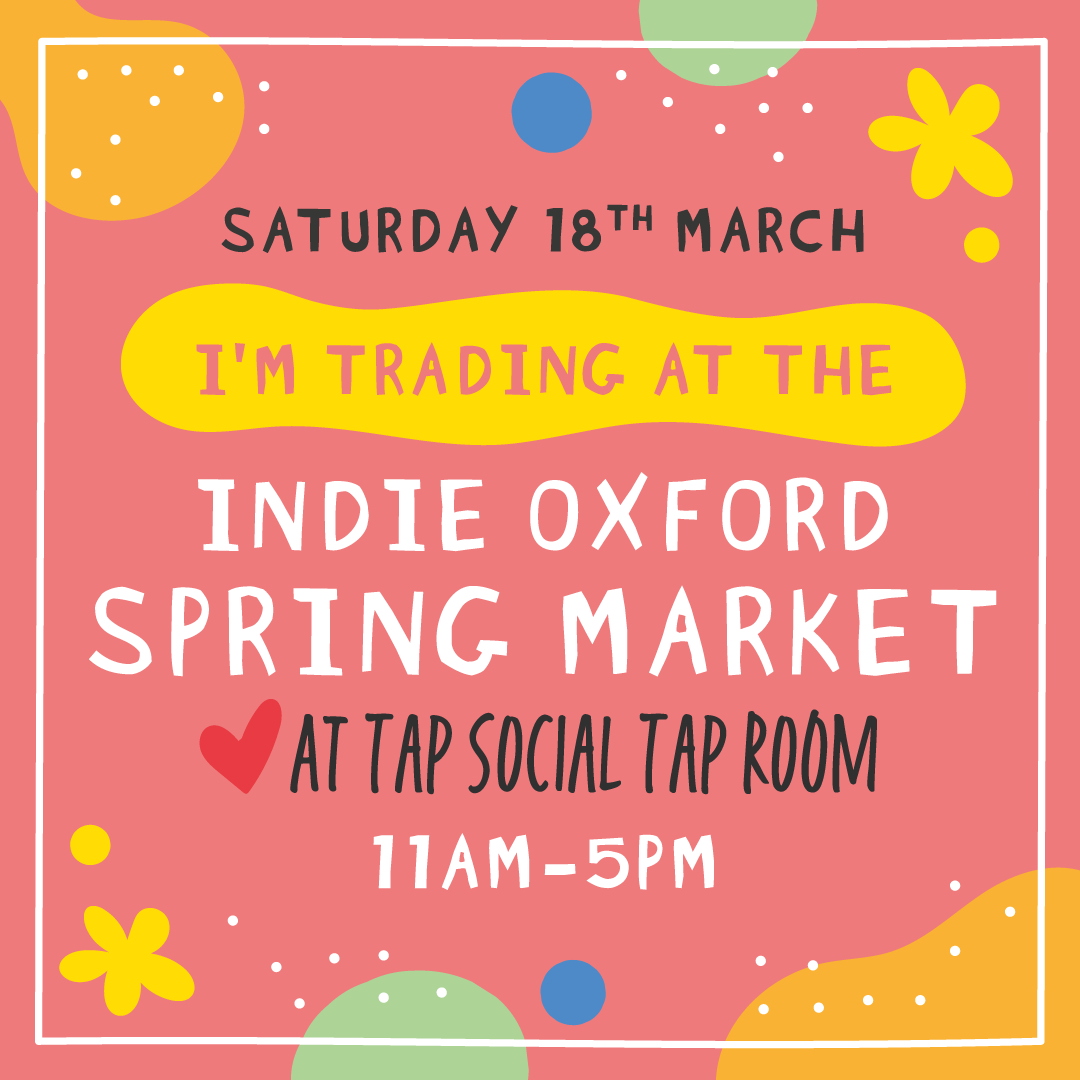 Also!
Rosie over at Indie Oxford asked me to write a 'how to guide' to setting up a table at a fair or market. If you are going to be setting up for th efirst time or need some extra tips, go over to the Indie Oxford Blog and have a read INDIE OXFORD BLOG

27-02-23
Hello! I havent been here to update our news for a while. There's a ton of stuff going on behind the scenes here at the moment (yes, new things) so not too much to tell you...yet.
We do have a nice little 20% off running at the moment but it ends very soon!
So get 20% off in store with code FEBTWENTY until midnight 28th Feb.

11-01-23
Happy New Year!
Well, we made it through the whirlwind that is Christmas. That was a wild one. Thank you to all our wonderful customers (you guys!) for making is great once again. Thank you from the bottom of our hearts for all your purchases/visits to in person events/kind words etc. It keeps Custom Made going in more ways that one. So, in the run up to Christmas we added some new peices to the range. One that you guys were asking for was our Flora Pearl hoops in sterling silver (how could I say no?) So we now have the Pearle Hoop Earrings in the range. You can shop them RIGHT HERE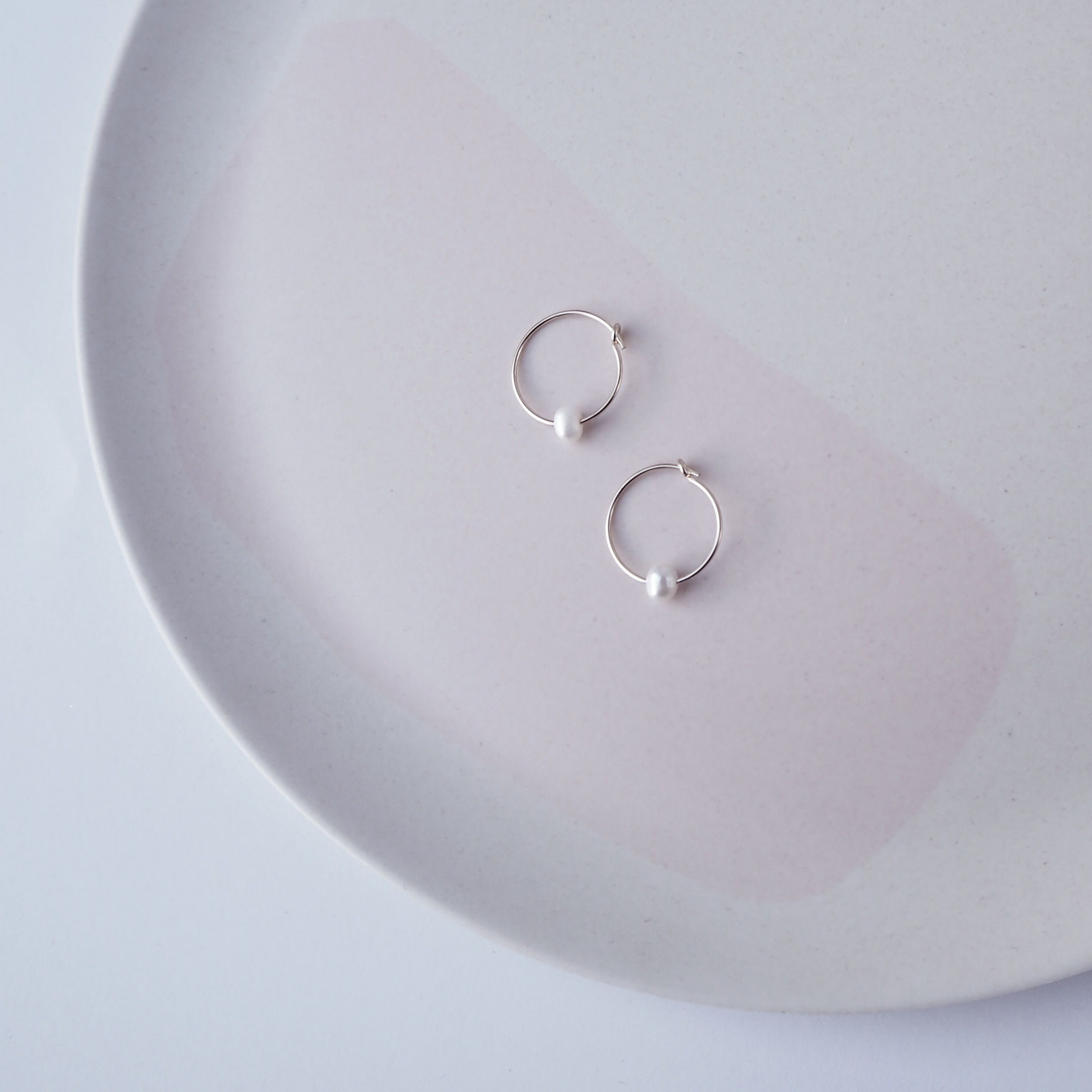 31-10-22
Hello! Our Christmas events are now up for you guys over on our EVENTS page. Hope to see you at an in person fair very soon!
19-10-22
Exciting news! All of our 2022 Christmas events are now finalised and will be announced this week. If you love in person shopping with wonderful indie designers, this is the news you will want :) Watch this space...
24-09-22
Man! Its been a while since I updated the news page. Its been busy busy over here preparing for Christmas etc. The good news is Custom Made has booked some lovely Xmas fairs in the run up to Christmas so watch this space for info later.
But first, heres our brand new Pluma Mini Collection. I have wanted to introduce a monochrome colourway for quite some time and found this beautiful black and white aceate with a lovely feathery pattern/finish.
I'm very excited to add a beautiful hair pin/stick to the range! These are so versatile, I'm hoping to add some tutorials for hair styling very soon. You can shop the mini collection right HERE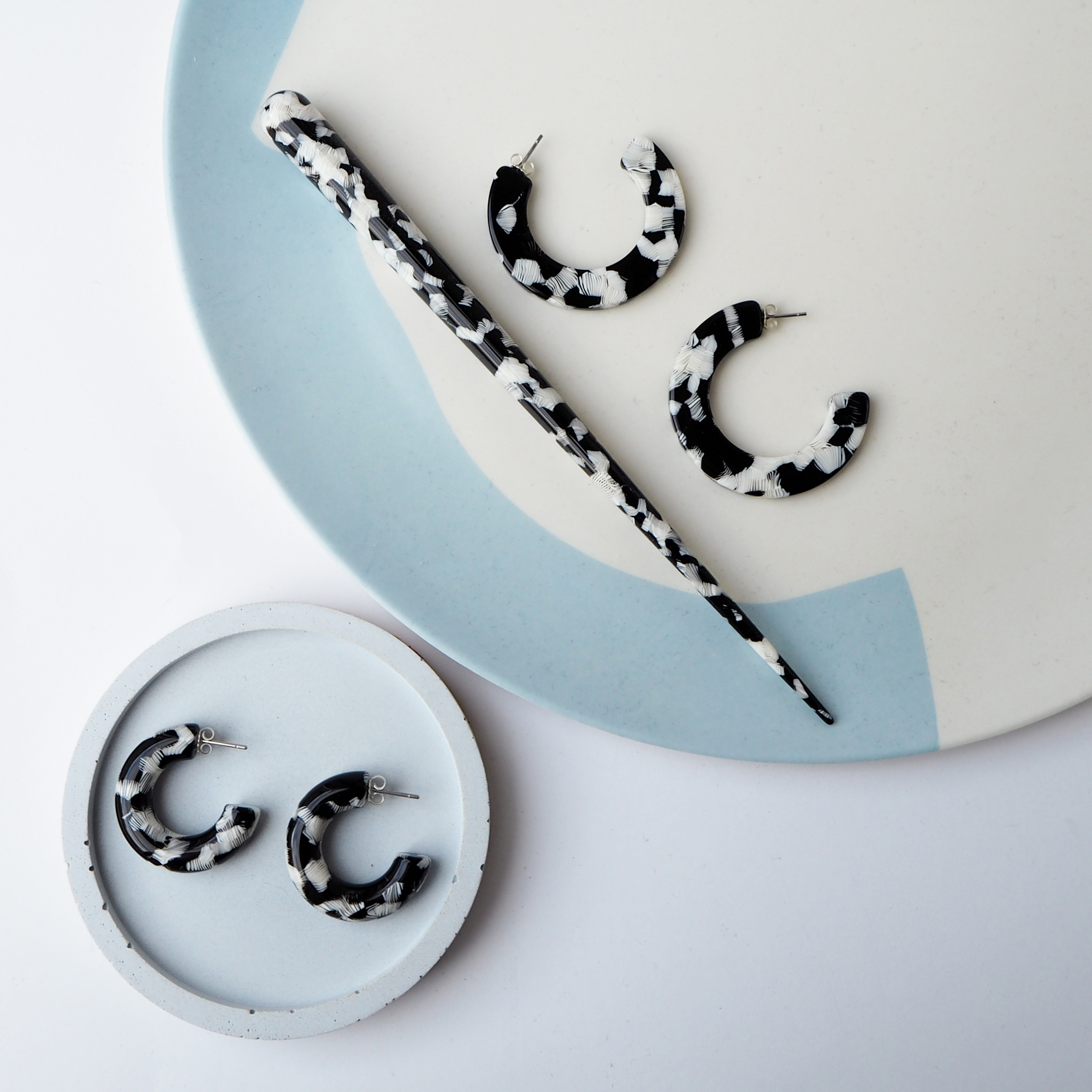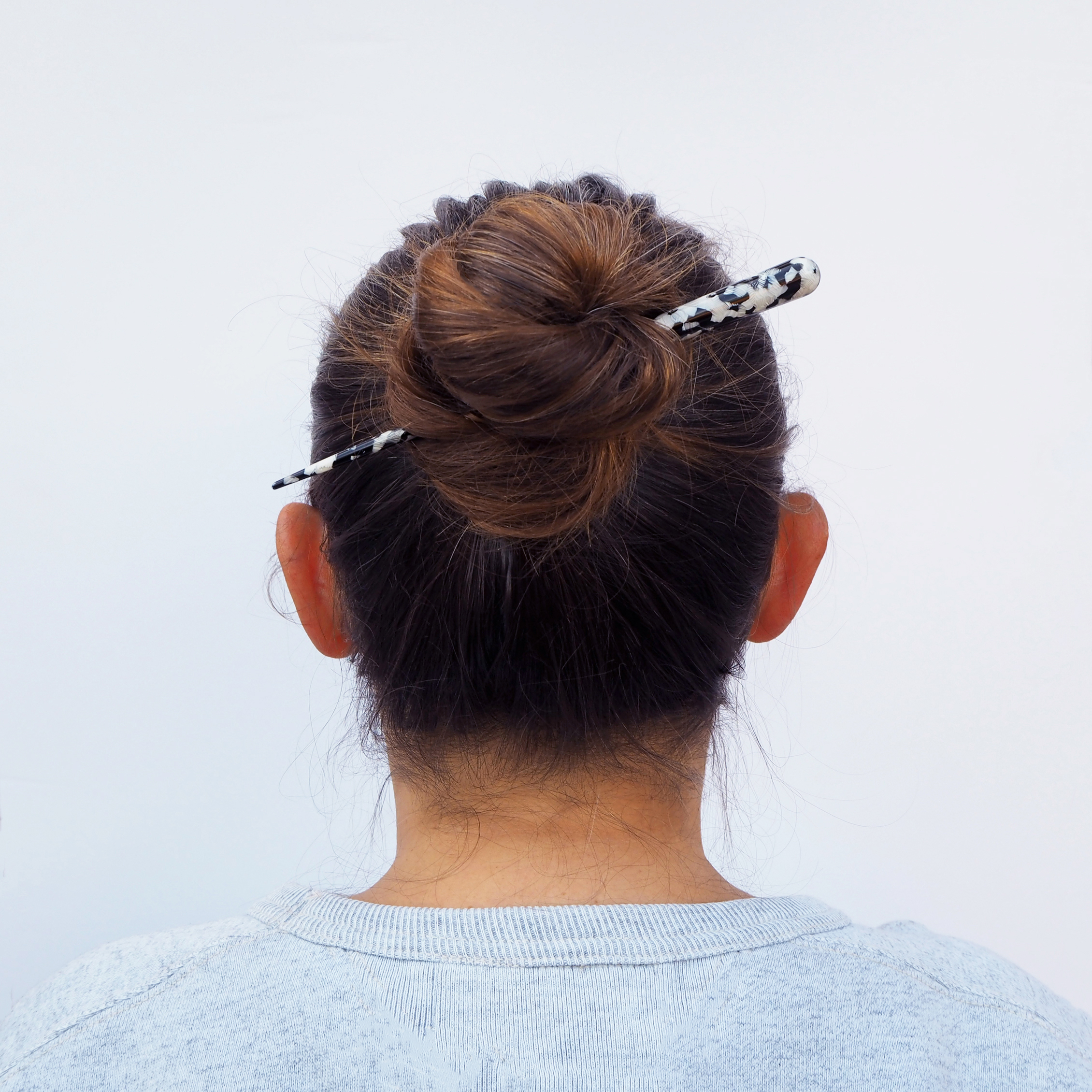 27-06-22
Lux!
Hi, Ive very excited to introduce the brand new Lux Mini Collection to the store. Just added, is the beautiful pale blue acetate colourway. We have two sizes of hoop earrings and a brand new hair pin too.
Available in the shop right HERE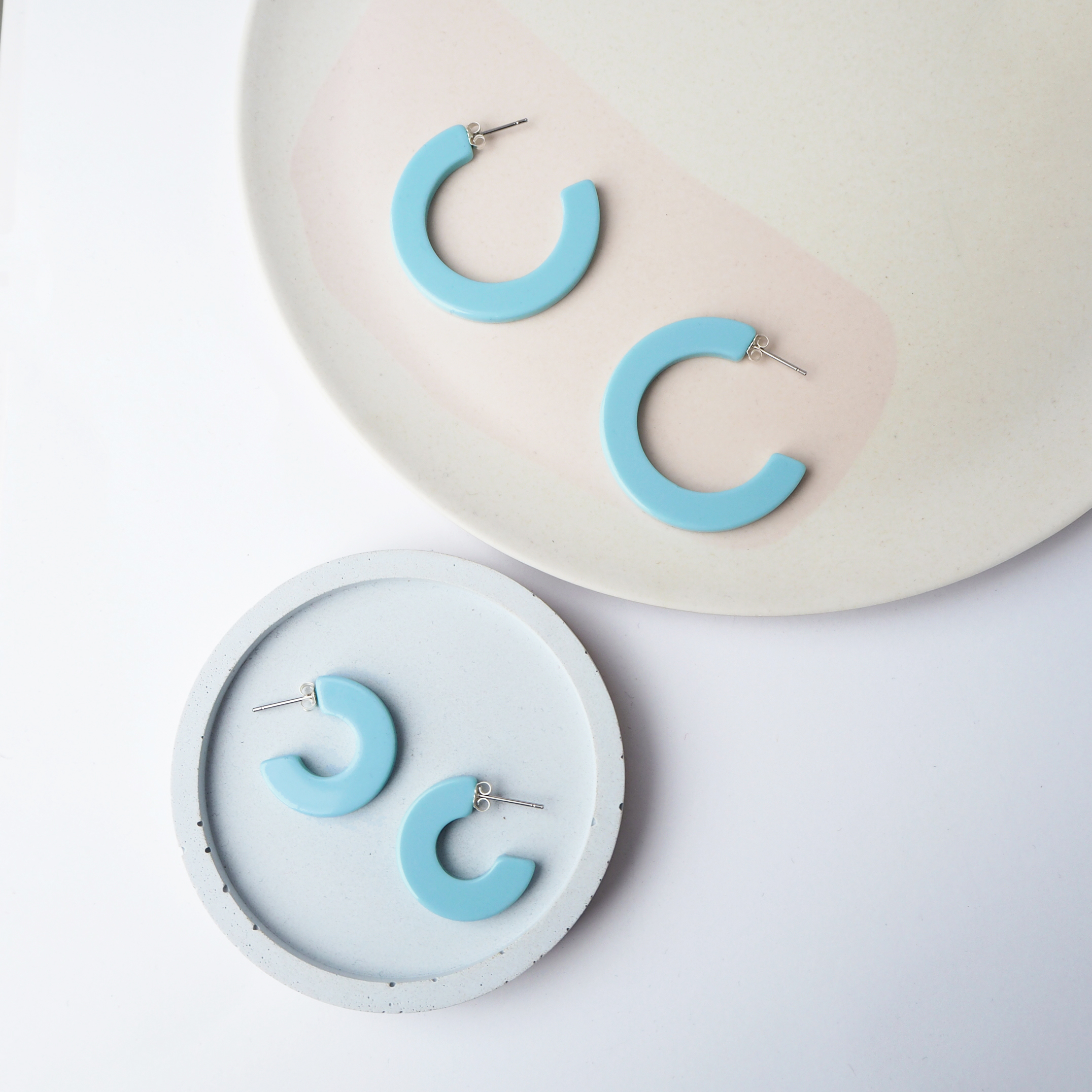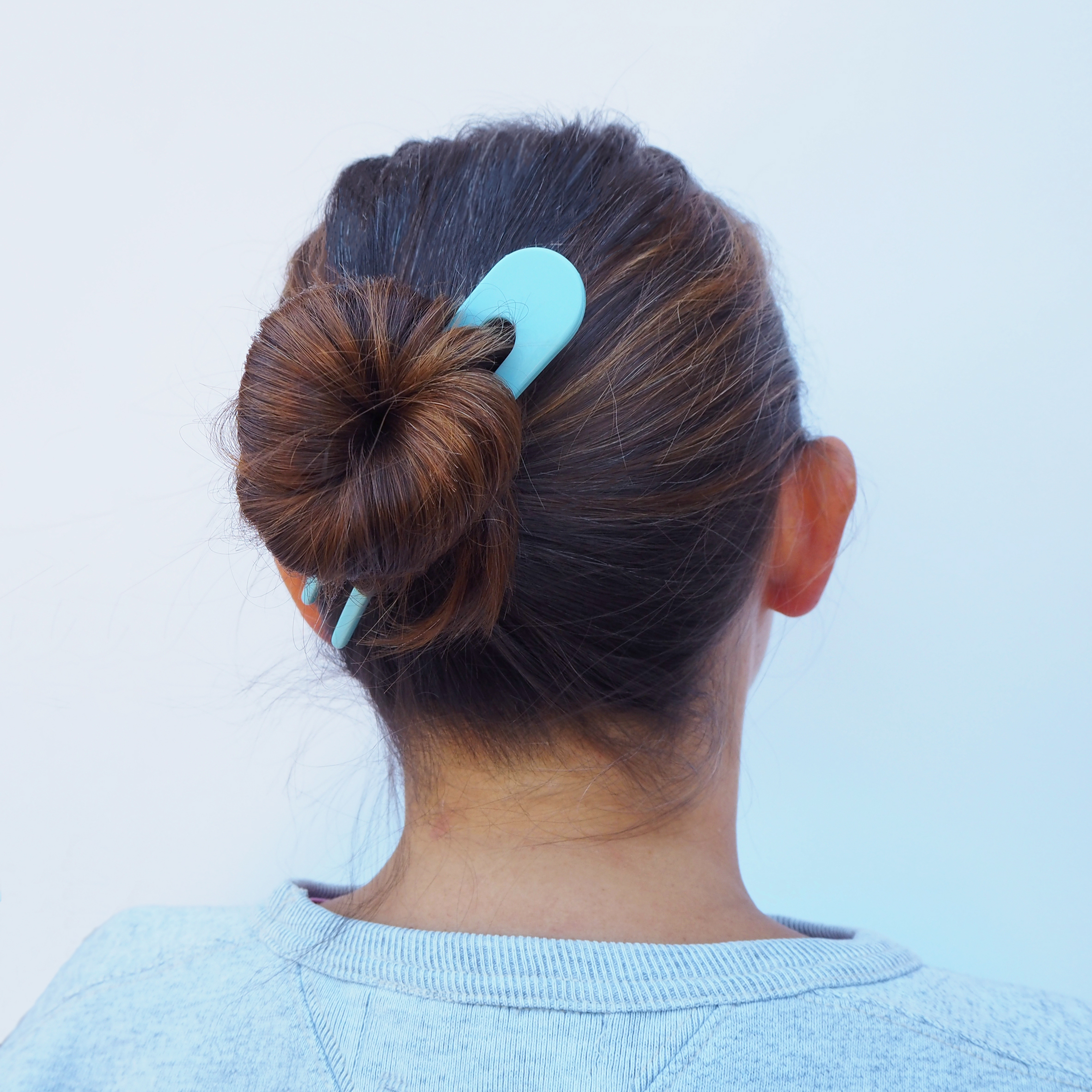 26-05-22
Ive been obsessing about statement studs a lot lately, so we've added these to the shop. Wavy, minimal statement studs, perfect for any outfit. Meet the Purl Statement Studs. Made from a wavy brass shape and mounted on sterling silver studs. The brass shapes are finished with an anti tarnish polish before they are shipped off to you :)
Pictured here with the-
Beam Necklace in Gold
Arc Earrings in Gold
Hope you like them! They are in stock in the shop right now.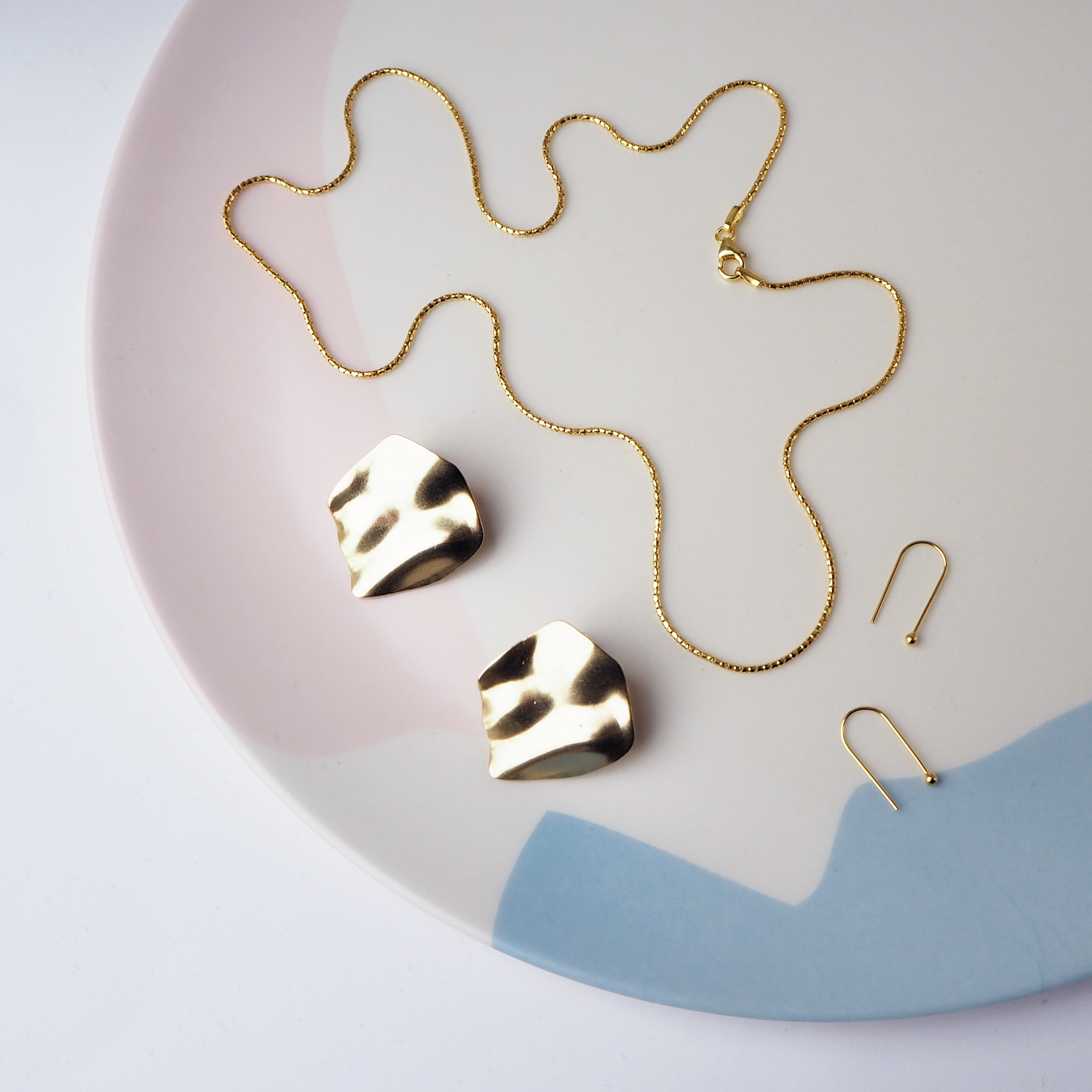 02-03-22
Hey Hey! We have some more lovely new pieces in store this week. Say hello to the new Flora Earrings. We have two pretty styles to choose from. The lovely Flora Pearl Hoop Earrings, pretty, delicate minimal 14k gold filled hoops with little freshwater pearls.
Then if you like something a little more unusual we have the Flora Mismatched Hoop Earrings. A lovley little pearl hoop sits with a Matisse style flora drop with a freshwater pearl.
And...thanks to a lovely customer there is a second option on the mismatched set. Our lovely regular customer Libby asked if she could buy an extra little pearl hoop so she had the flexibility to wear the little pearl set or the mismatched set. Anyway, I absolutely loved this idea so added the option to the shop! You can shop the set RIGHT HERE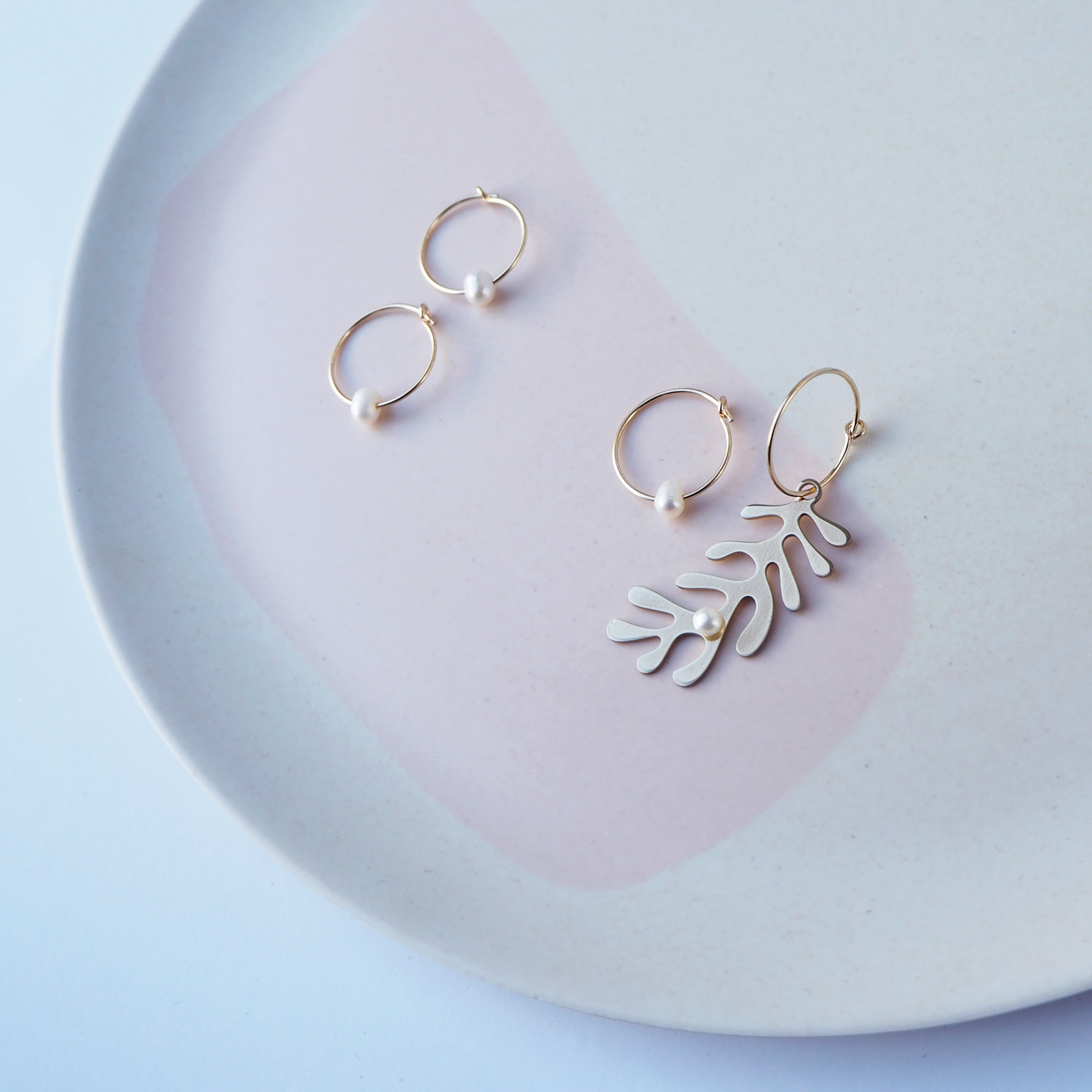 31-01-22
Hello! We have some lovely new pieces in store. I'd like to introduce to you some great new hair pins and earrings in two new colours. We have the Honey Checker colourway and the Flora. Both can be found in our 'PERFECT FOR SPRING' section in the shop...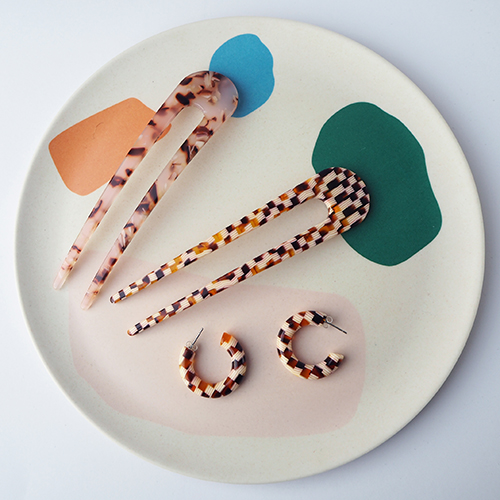 17-01-22
Thank you so much for shopping with our 20% off code. Its always wonderful to be busy! We are working very hard behind the scenes to bring you new products for Spring! There are lots of new pieces on their way. Watch this space. And we always let our mailing list pals know first about new product launches so be sure to sign up!

4-01-22
Happy New Year!
Thank you for all your support over the festive period! We are back in the studio and orders placed over the holidays are shipping normally. We have 20% off in store right now with code HOLIDAYTREAT. Just spend £15 :)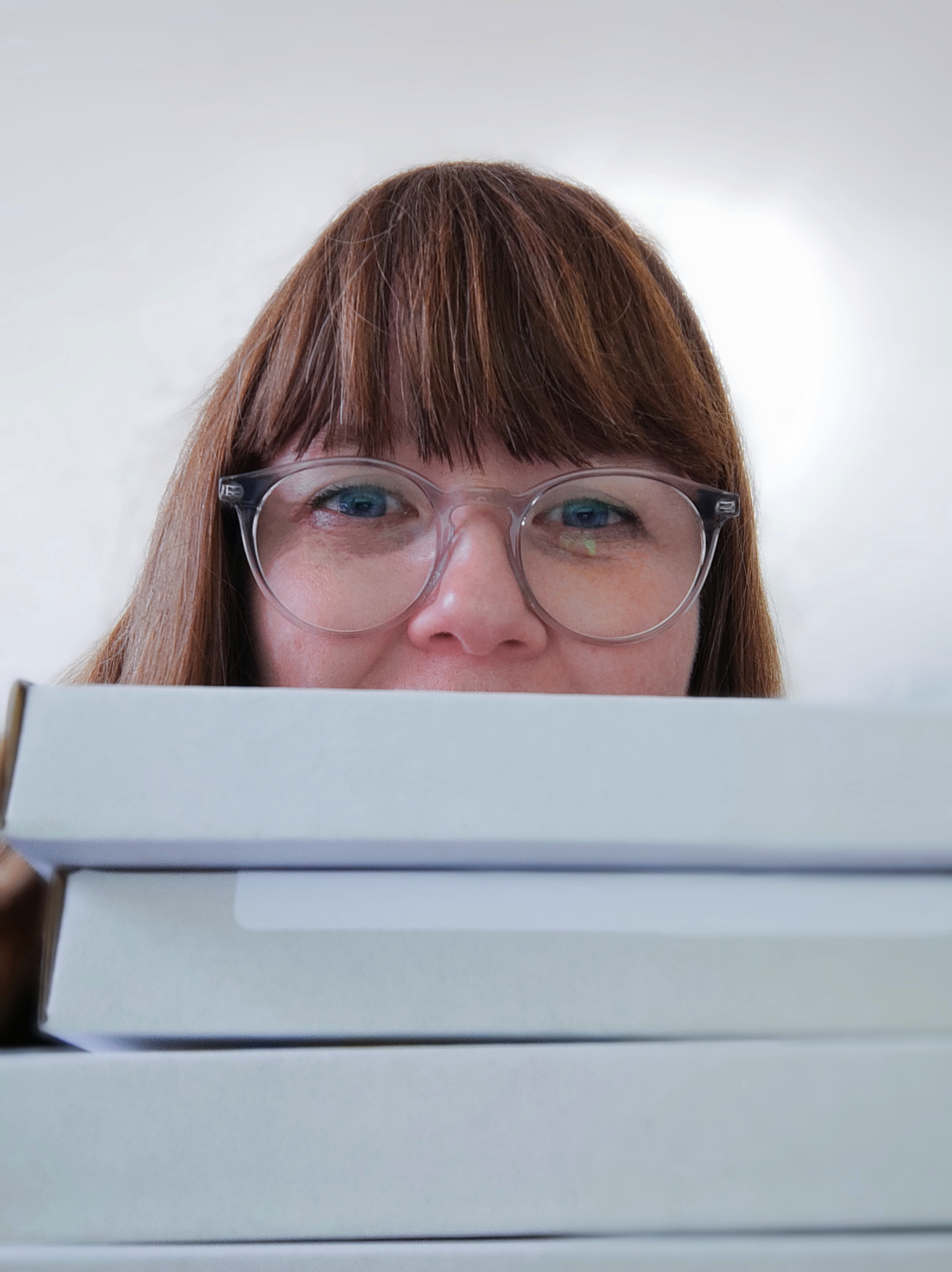 (Pic: Anna busy shipping all your holiday orders)

01-12-21
Hello December! Its a super busy time right now and we are getting ready for this weekends event.

3/4/5 Dec Custom Made will be at Craft Fair Contemporary at Nottingham Contemporary. Friday is a preview evening with mince pies and mulled wine from 5-9pm. Do come along. All the info you need is HERE

22-11-21
Hello! Thank you to everyone who shopped with us at the Hepworth Wakefield Festive Mini Market. It was lovely to meet you all. This weekend Custom Made will be at the wonderful Paperdolls Christmas Market in Birmingham. The physical market takes place on Sunday 28th but if you cant make it there is an online market hosted on the Paperdolls website all weekend! Saturday and Sunday. All the info you need is HERE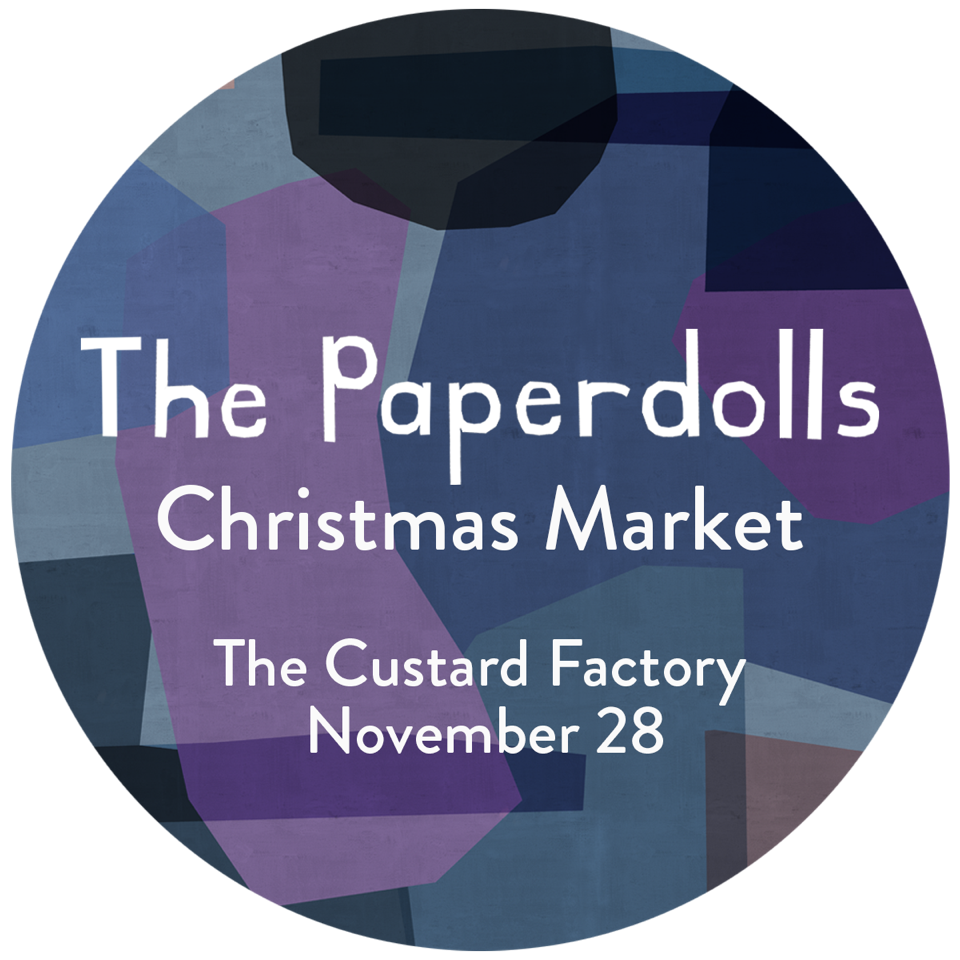 16-11-21
EVENT NEWS!
This weekend 20/21 November Custom Made will be at the Hepworth Wakefield Festive Mini Market at the Hepworth Gallery. We are so excited to be back at this amazing venue. Info HERE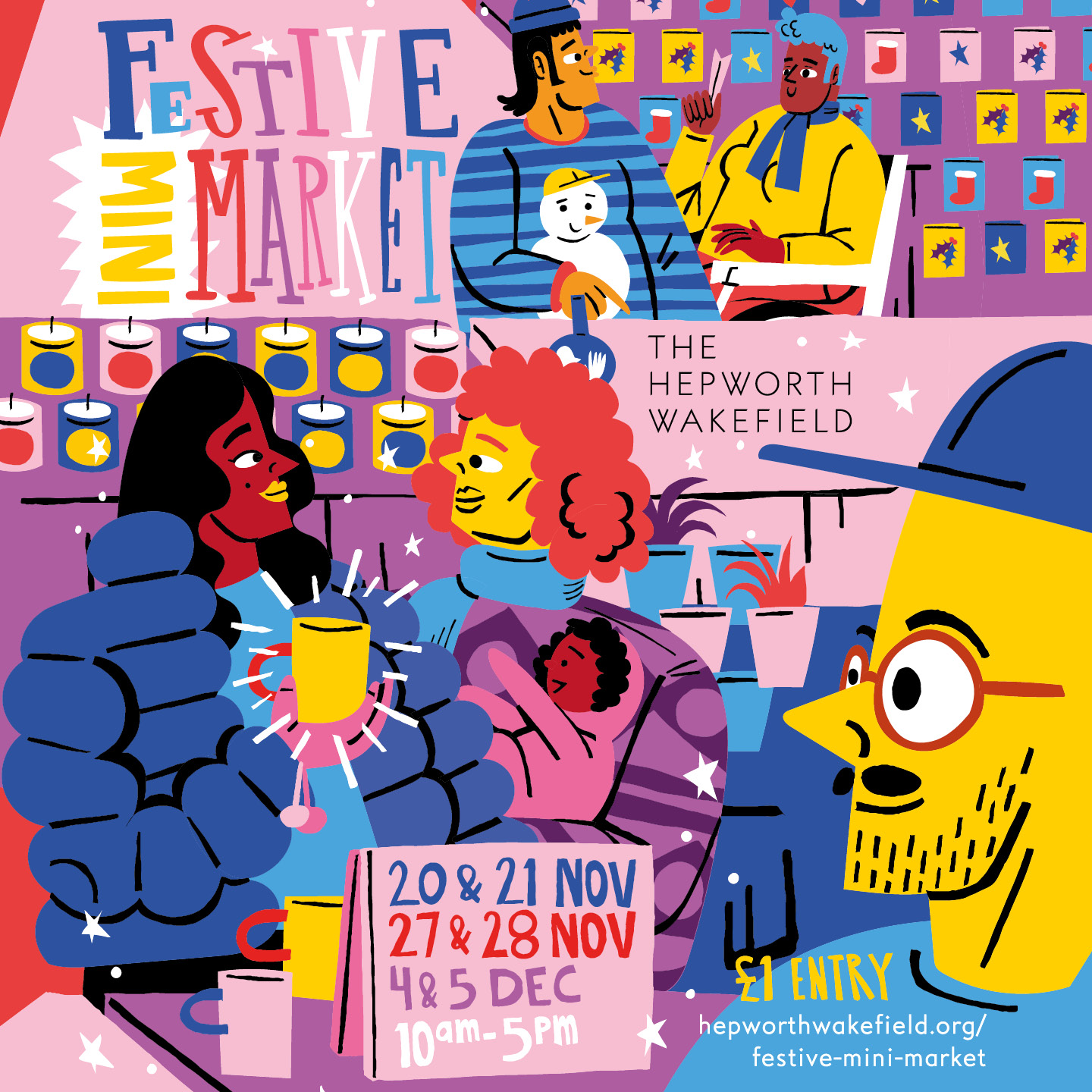 02-11-21
CHRISTMAS EVENTS!
OK...our full listings of Christmas events is up now over on our EVENTS PAGE

15-10-21
OUR NEW UMBER COLLECTION IS LIVE
We have added a very exciting new colourway to the store! Say hello to our new Umber Mini Collection. A pretty little selection of Umber (rich brown and cream mix) acetate earrings. Hope you love them.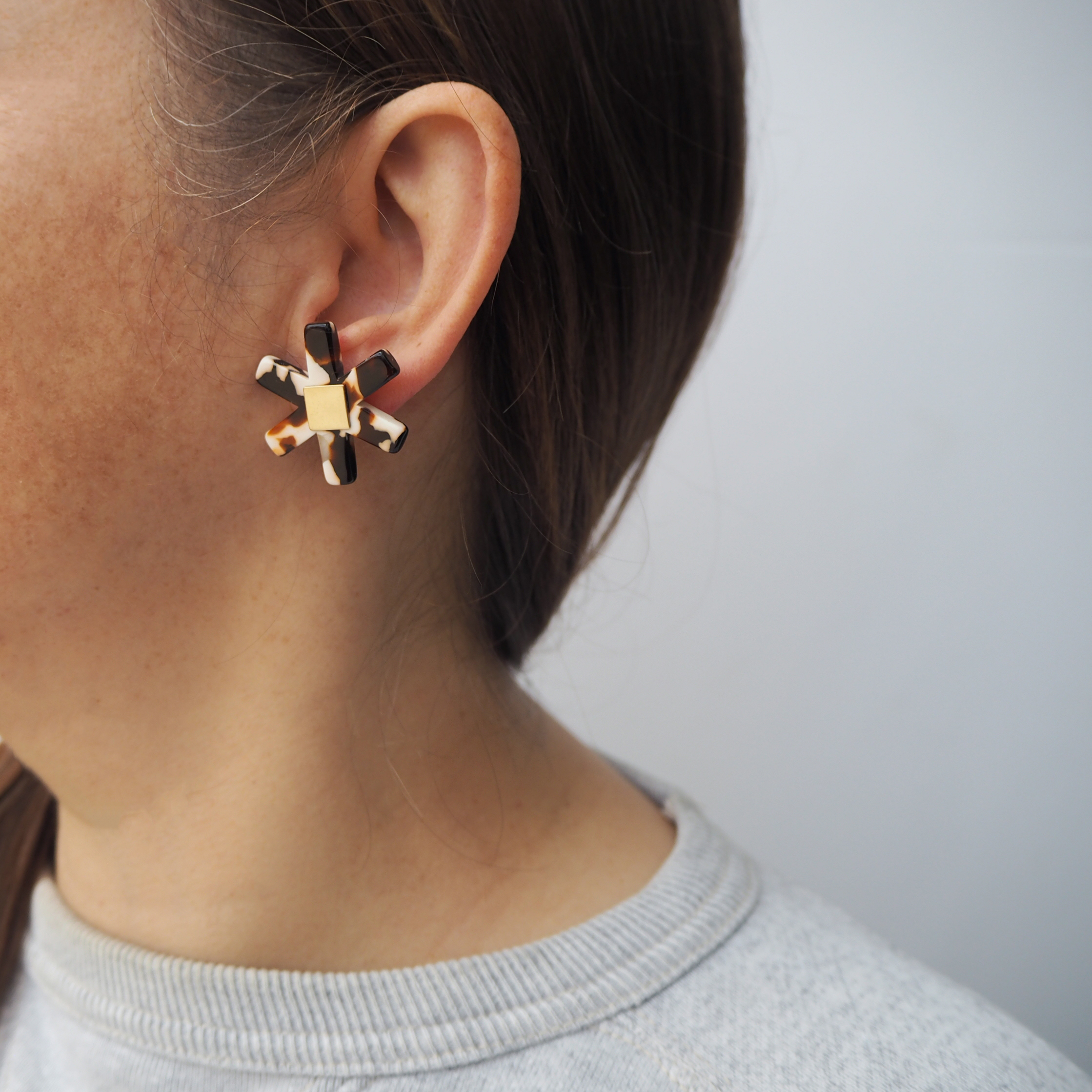 15-10-21
CHRISTMAS EVENT NEWS
Hi! Very excited to let you know we will be taking part in soem fantastic Christmas fairs for 2021. More information very soon...

10-09-21
EVENT NEWS!
We are very excited to tell you Custom Made will be taking part in the Crafty Fox Sample & Seconds Sale at Mercato Metropolitano on the 3rd October. We will have tons of bargains for you.
More info HERE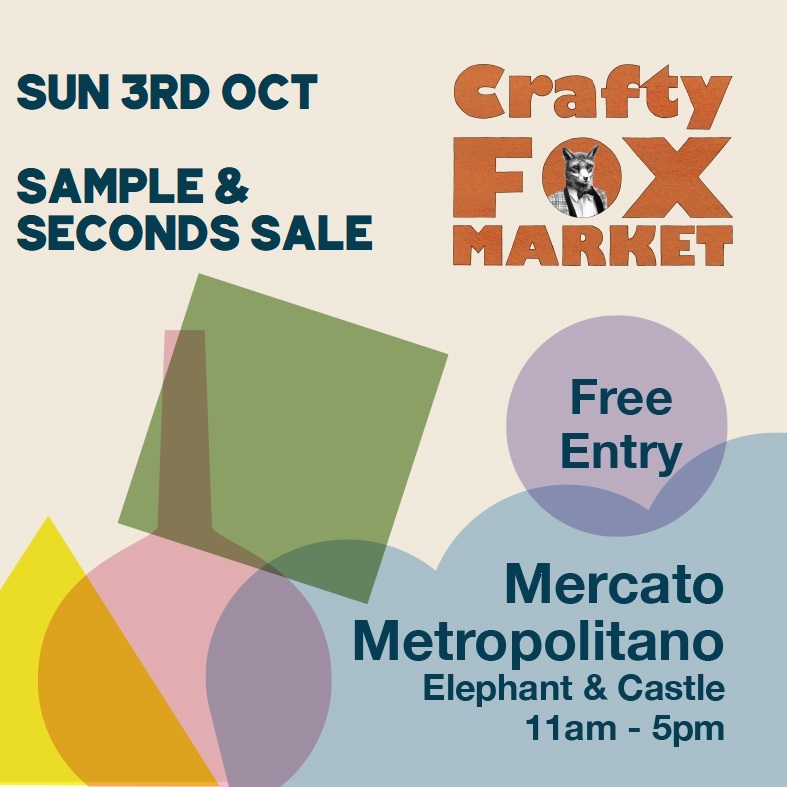 *BREXIT UPDATE* 08-01-21 WE ARE SHIPPING TO ALL COUNTRIES IN THE EUROPEAN UNION AS NORMAL.
PLEASE NOTE: WE ARE SHIPPING AS USUAL ON A DAILY BASIS AND THE GREAT NEWS IS WE CAN NOW OFFER EXPRESS SHIPPING AGAIN.
ALL OUR ADDITIONAL SHIPPING OPTIONS CAN BE FOUND HERE
Hello lovely customers. Due to the current situation with Covid-19 I would like to assure you of a few things.
The Custom made studio is open and shipping orders on a daily basis. I am aiming to get orders out on the day they are placed, within reason. If you have ordered by around 3pm I can ship. Circumstances may change and I will keep you updated.
Currently there is just me working in the studio, this is pretty standard except for busy periods so the suggested hygiene regimes within the studio are easily managed. UK government health advise is being monitored and followed.
All your orders are shipped via Royal Mail and at present we are not aware of any disruption. Again, we are monitoring this situation and acting accordingly.
If you have any questions you can contact me directly [email protected] and our contact page gets you straight through to me too.
Your support means everything to a small business in these difficult times and we appreciate all your orders.
Anna, Custom Made