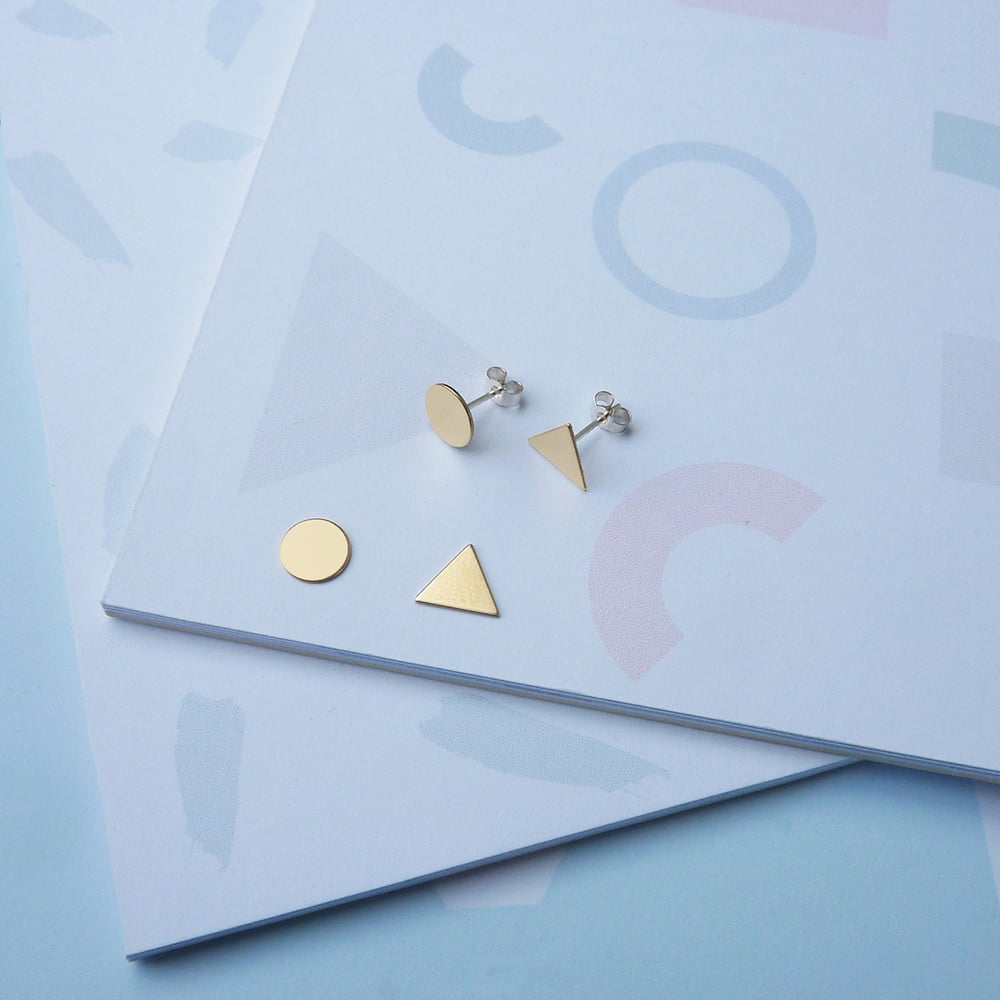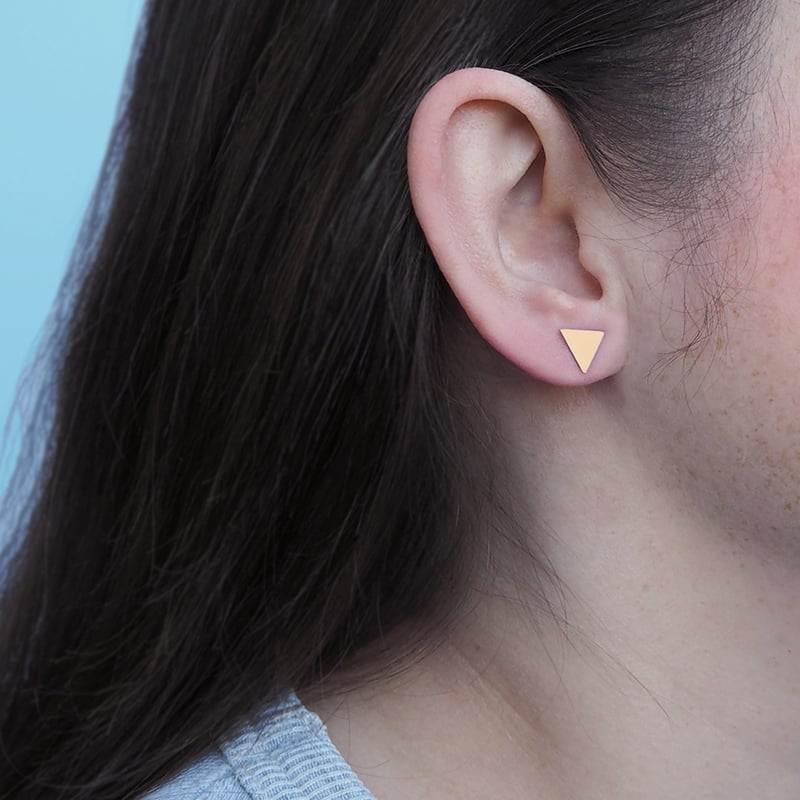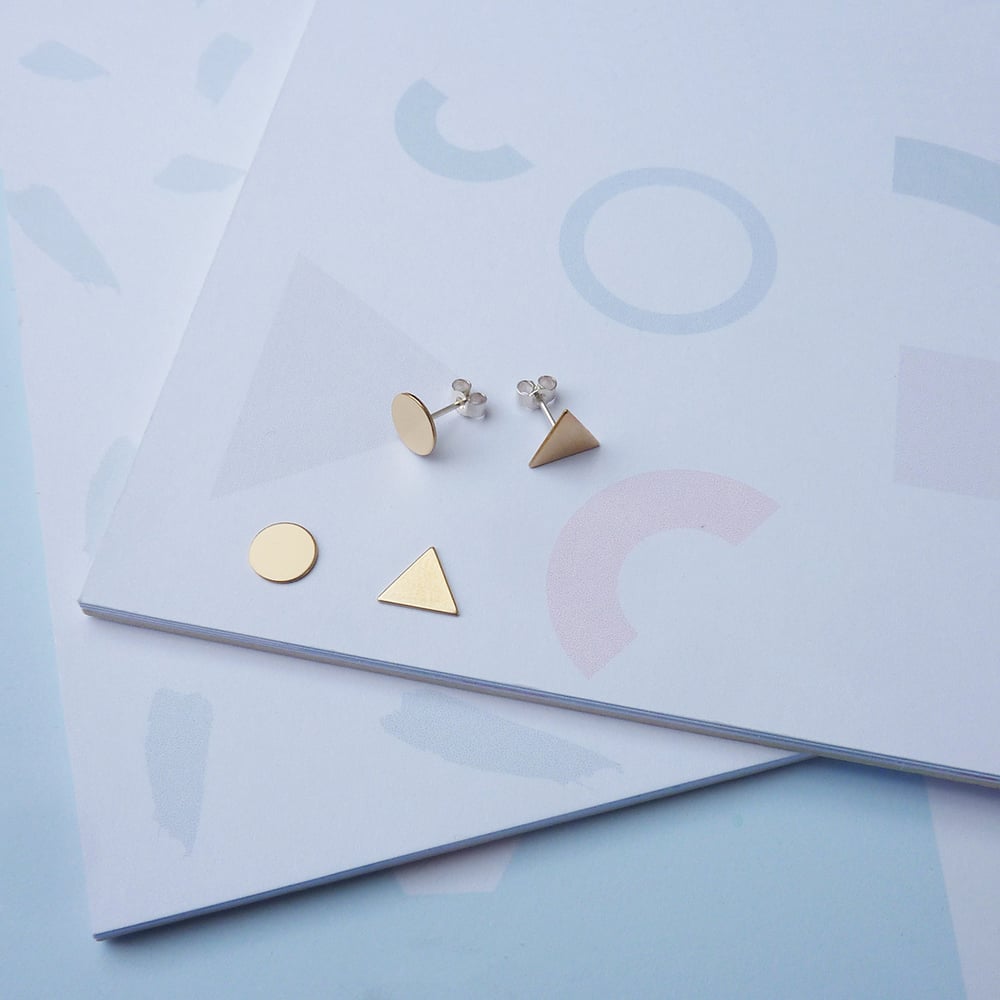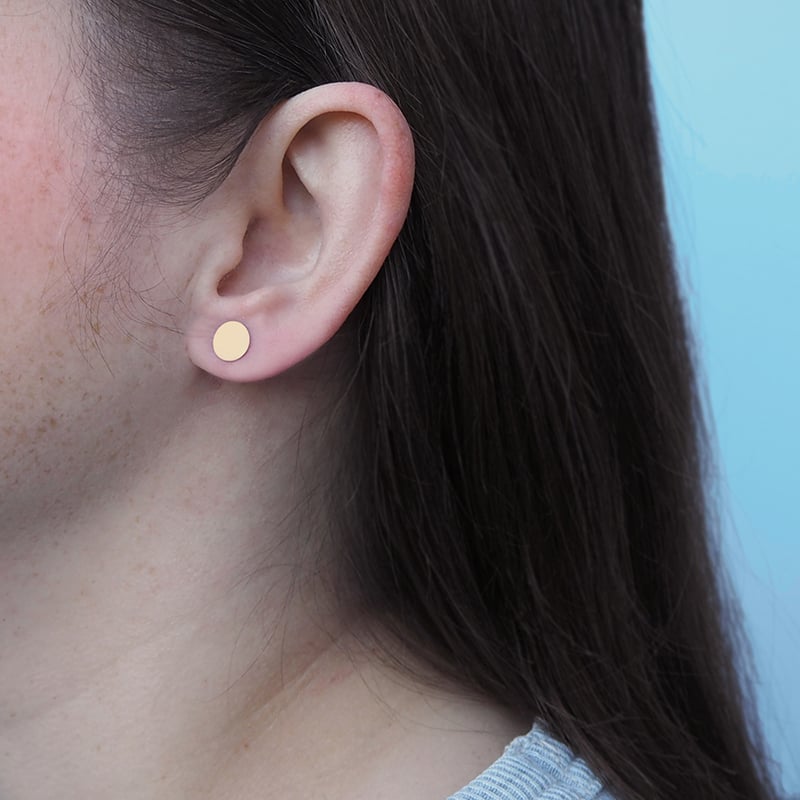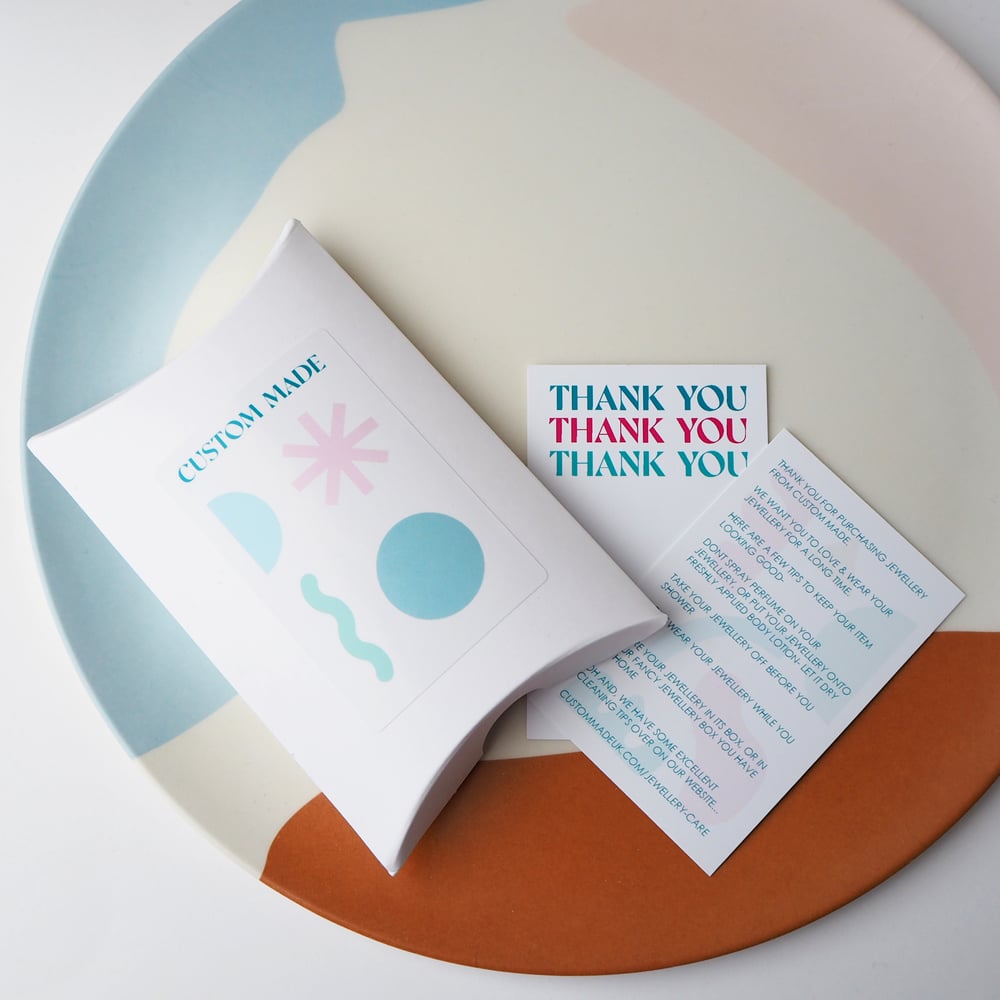 Balance mismatched gold tone and sterling silver stud earrings.
Clean lines and simple symmetrical shapes for these mismatched studs earrings.
The brass circle measures 7mm x 7mm and the triangle 8mm x 8mm. They work perfectly together.
The earrings are mounted on sterling silver stud mounts, with a sterling silver scroll back.
All our brass earrings are finished with an anti tarnish polished coating. Go to our 'jewellery care' page for tips on keeping your jewellery in great condition.
Your earrings will arrive in recyclable branded Custom Made packaging.
These earrings were designed and assembled with care in the Custom Made studio.