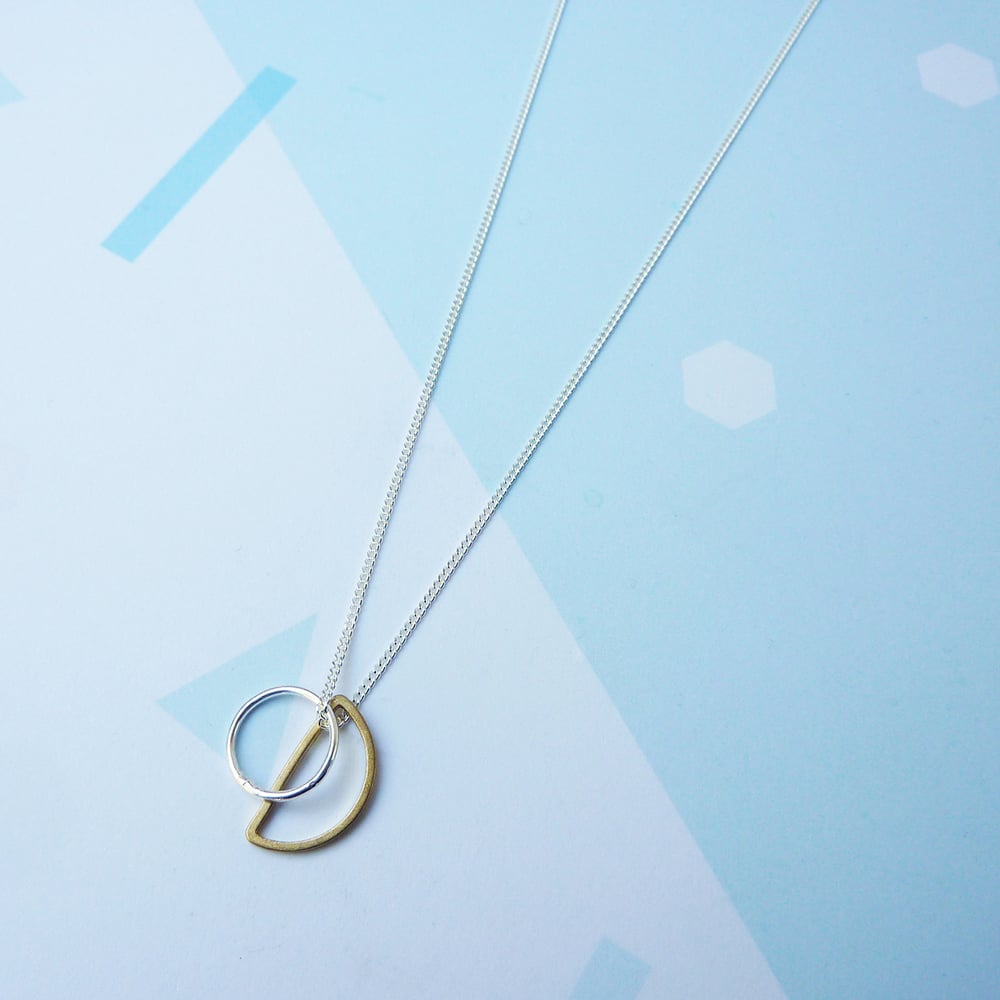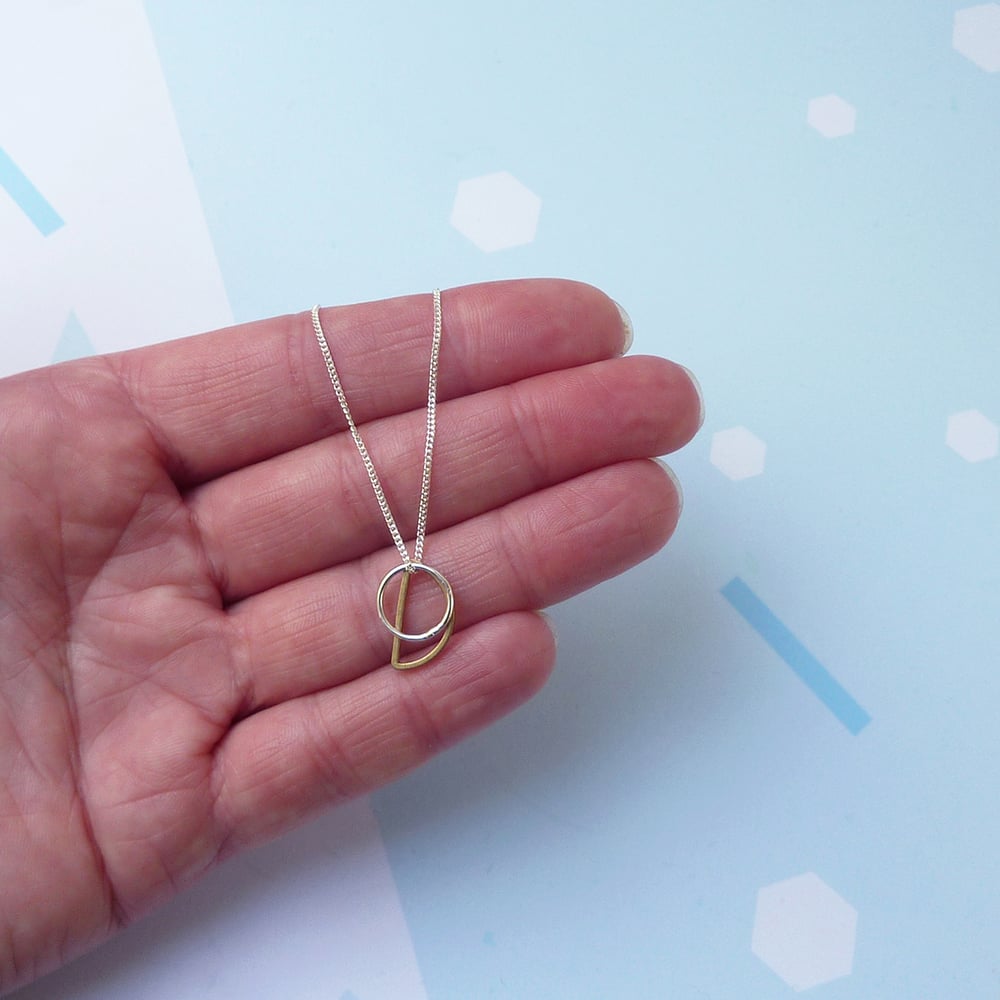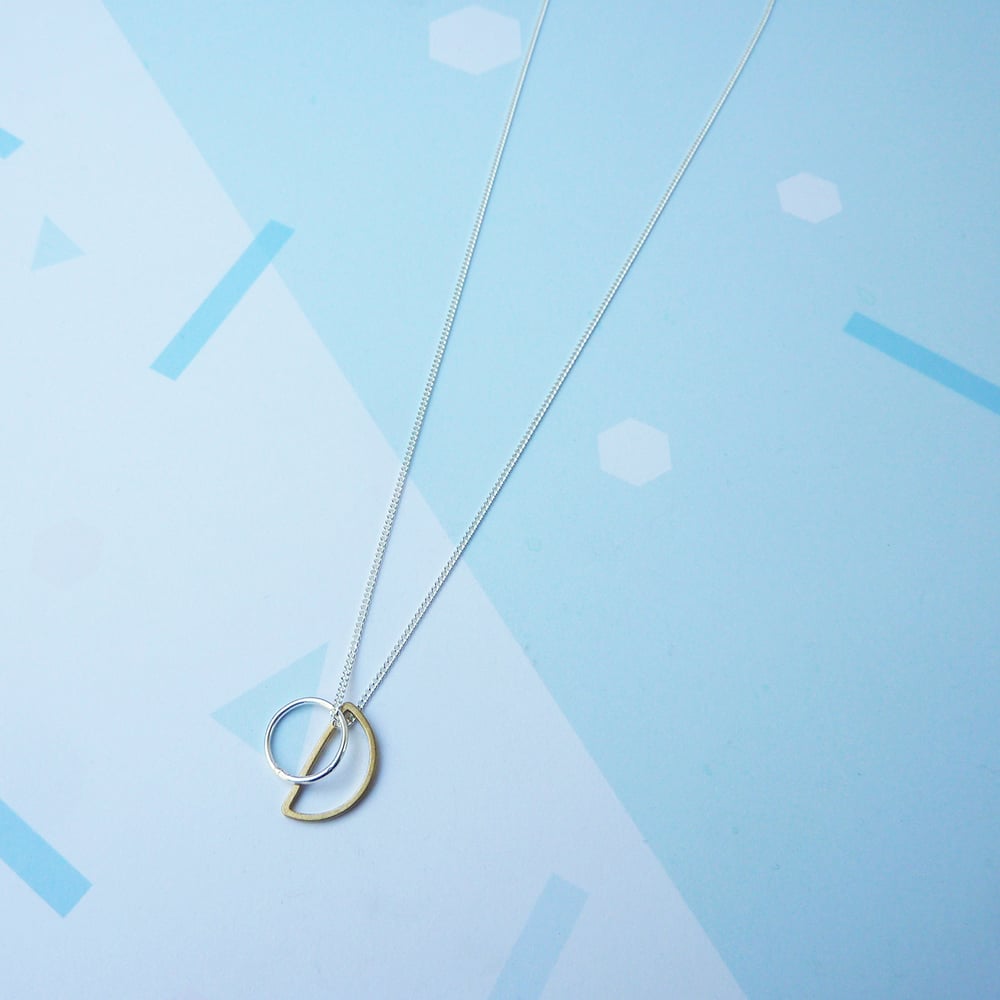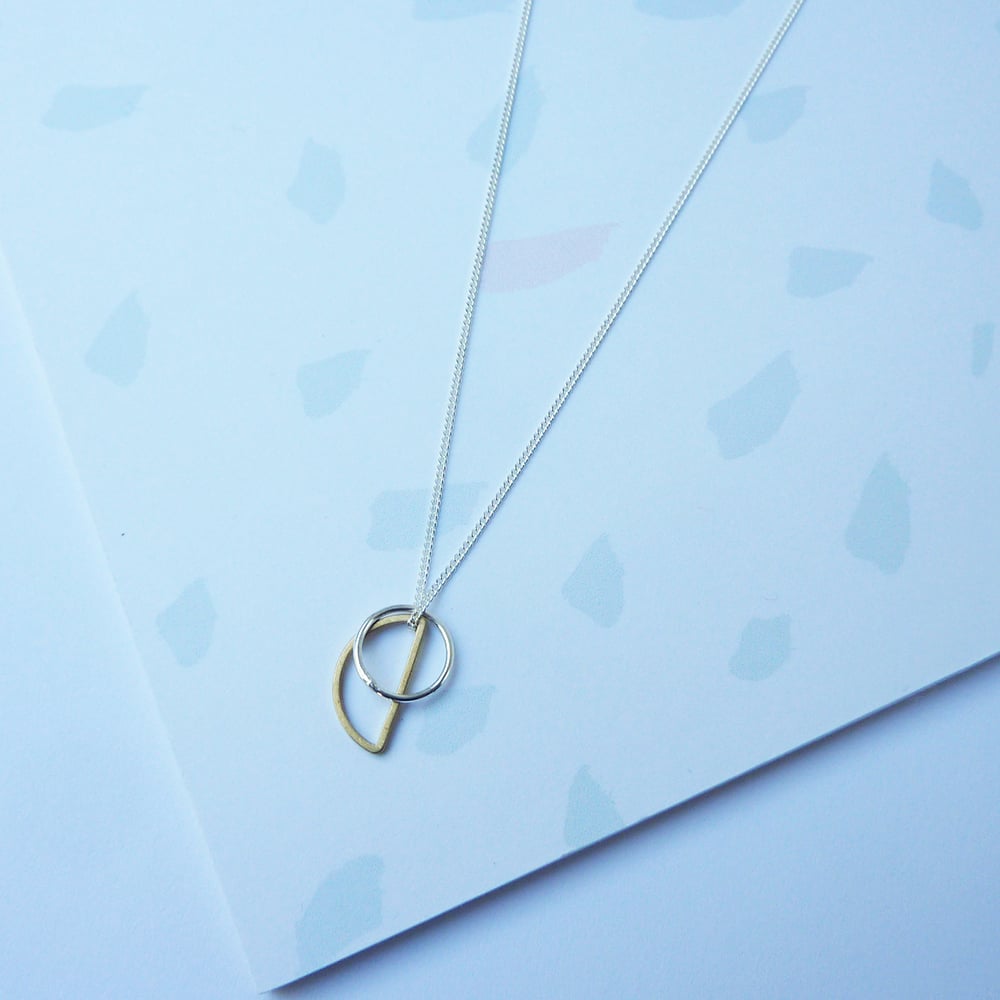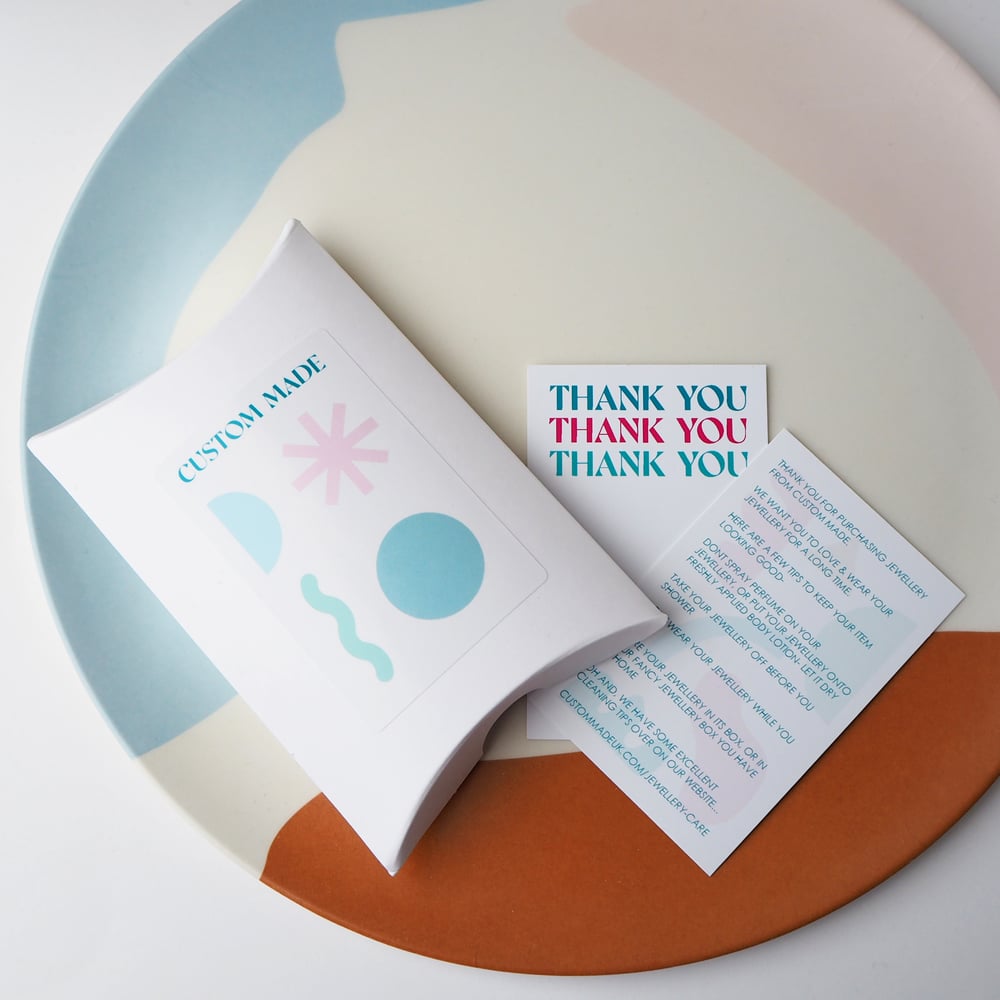 Mini Locus sterling silver necklace with gold and silver geometric charms.
LOCUS (mathematics)
'a curve or other figure formed by all the points satisfying a particular equation of the relation between coordinates, or by a point, line, or surface moving according to mathematically defined conditions'
Two small symmetrical shapes hang on a sterling silver curb chain and sit beautifully together.
The circle measures 10mm and the semi circle measures 15mm.
The sterling silver curb chain measures 46cm/18 inches and is approx 1mm wide.
The shapes are a mix of brass and sterling silver (the circle is sterling silver)
Go to our 'jewellery care' page for tips on keeping your jewellery in great condition.
Your neckace will arrive in recyclable branded Custom Made packaging.
This necklace was designed and assembled with care in the Custom Made studio.