*LIMITED EDITION OFFER* Minima Studs Earrings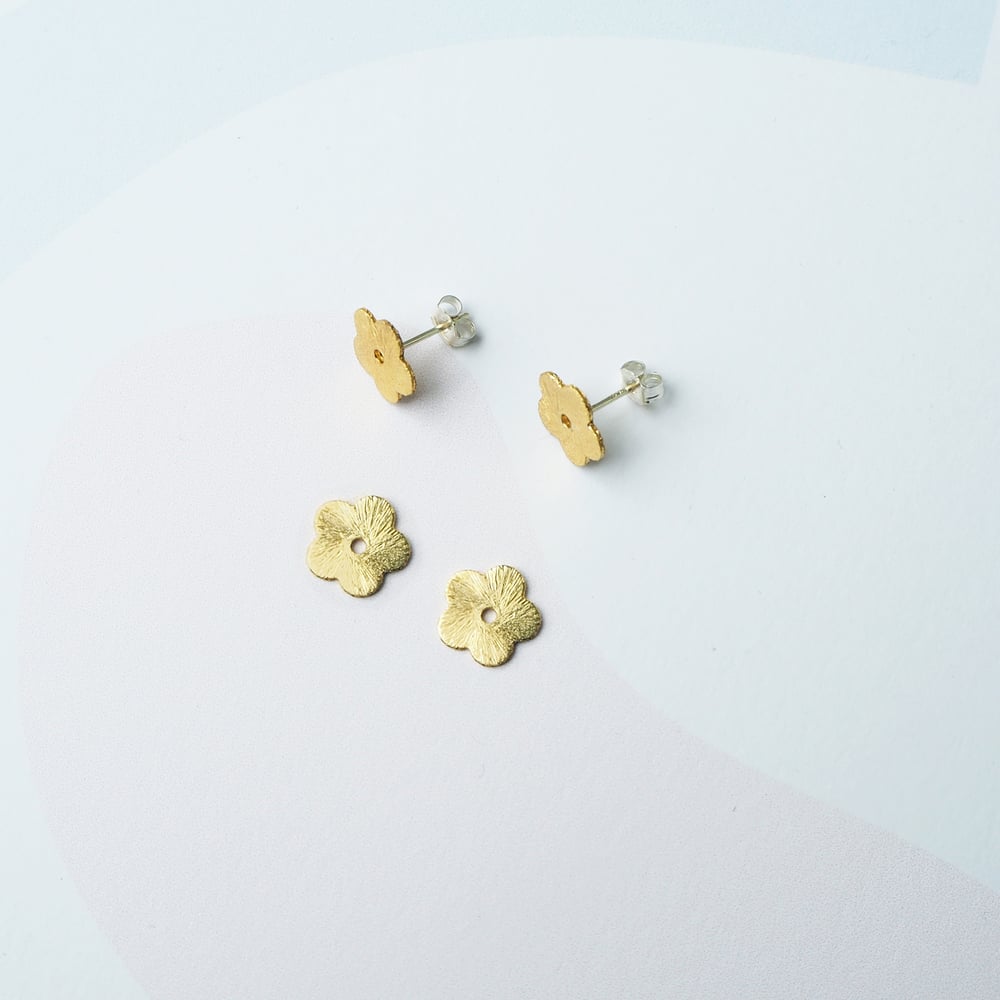 Gold toned flower charm studs with sterling silver posts.
*£5 off limited edition price*
Beautiful, minimal, delicate gold flower studs. We have a very small run of these so we have a very special price for you! For a short time these earrings will be £18.00.
The posts and scroll backs are sterling silver.
The larger flower charms measure 1cm wide and are high quality brushed finish brass gold plated.
Go to our 'jewellery care' page for tips on keeping your jewellery in great condition.
Your earrings will arrive in recyclable branded Custom Made packaging.
These earrings were designed and assembled with care in the Custom Made studio.